VHS
Throughout the 80s and 90s VHS reigned supreme as the main format that we used to watched both commercial and home movies. Then along came DVD, a few years later Blu-ray, and now streaming video. But what about our home videos that are left lingering on tapes in attics, basements and garages around the world?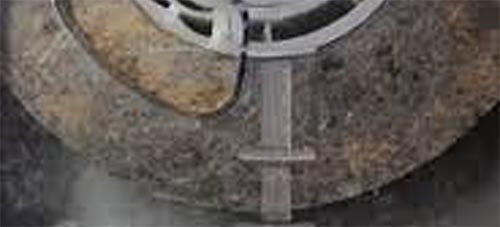 Damage
Whilst VHS and tapes are more durable than old film stock, our recorded memories are not immune from degradation. Tape can be dramatically affected by a range of factors that can easily destroy those precious memories forever. Just playing VHS tapes can cause damage and loss, especially as VHS players get older. The heads inside the players can start to rust over time especially if it has been kept in cold or damp environment. Rust can become attached to the tape as it runs over the play heads. These flecks of rust can damage the tape causing glitches and dropouts that get worse over time. There is evidence that 'overplaying' of VHS tapes can cause eventual luminance loss, meaning the colour starts to fade the more a tape is watched. The main problem however is in long term storage of VHS. If stored in less than ideal conditions, i.e. not in temperature- and humidity-controlled environments magnetic tape is very prone to the growth of mould; once the mould starts to grow it can easily destroy a whole tape in under 5 years.
The most obvious problem we face these days however is a far simpler one. Who still has a video recorder? Of those, who still has it connected up to their television? As our home entertainment centres get sleeker and thinner who has the space for a huge video recorder on the shelf alongside the satellite box, DVD player and games console? This means those old recordings, whether they are family holiday videos, school plays, weddings or even births are put away with no way of watching them.
Converting
At Convert2Digital we capture your VHS and other tape formats using broadcast quality equipment to record the maximum information from your tapes. The digital video is then formatted for DVD using professional
DVD authoring software. Your videos will have a new lease of life presented with customised professionally made menus, complete with individual chapters and scene selections. Your home movies are then burnt to disc and presented in customised box sets that will sit with pride on any DVD shelf.
By using Convert2Digital to restore your home videos on DVD you can save those memories for you and your family for years to come. We can even provide our clients with digital videos to upload to YouTube or to the client area of our website so you can share your treasured moments with family and friends, wherever they are!